Get to know the Charles Darwin Research Station, Puerto Cruz, Seymour Island and many other tourist sites on the Galapagos Islands. Travel in Cruise to the Galapagos Islands in Autumn.
Find on our website promotions on catamaran cruises to the Galapagos Islands. If you want to travel to the islands, this is the best place where you will have the possibility to schedule your vacations and inform you of all the details of this beautiful group of islands.
In general it can be considered two seasons. From December to June it is known as the Hot Season. And the second climatic season that goes from June to November receives the name of Dry Season. The best time to visit Galapagos is the transition months. It is important to say that every month is good to reach the islands, there is no month where the weather of the archipelago is unbearable or there is no interesting flora and fauna to know.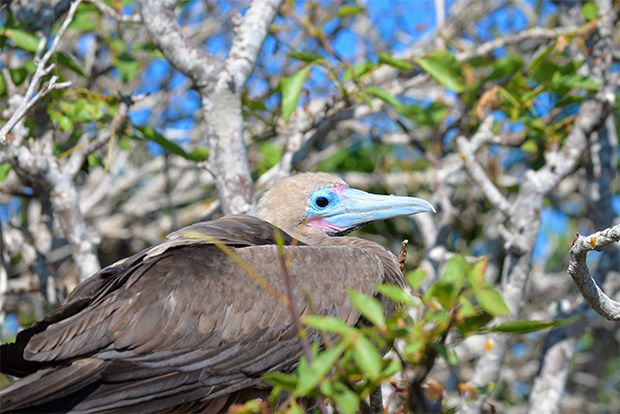 When there are two extreme climatic seasons, those that indicate the beginning or the end of reproduction for most species, there are months in which the two stages can be witnessed at the same time. There is a change between the hot season and the dry season, and later another change between the dry season and the hot season (November to January).
Below we show you some of the must-see places that can be seen on some of our Galapagos Islands cruises. It is possible to book online and get a discount if you pay in advance. Do not miss the opportunity to visit one of the most beautiful places on the planet. If you are looking for catamaran cruises for one or more people, this is the best option.
Santa Cruz Island: Thanks to its location in the center and its proximity to the Baltra airport, is one of best known Galapagos tourist places, housing the city with the largest population of all, from where they leave the most of the boats visiting other islands and islets. One of its biggest tourist attractions is The Station Scientific Darwin, a center of scientific research open to the visitors, where is possible observe terrestrial lizards and turtles of big magnitude. Another site that highlights in Santa Cruz Island corresponds to Turtle Bay, paradise white sands beach and crystal clear waters, to the coasts arrived hundreds of turtles to lay their eggs.
Isabella Island: Even though is the largest island of all, it has a unique town corresponding to Villamil Port, a beautiful village in which there are numerous accommodations and whose atmosphere is notable for being rather more quiet than Ayora Port. Inside its main attractions stand out Punta Moreno, where live flamingos and many other types of birds, from where you have a beautiful view of Sierra Black, Blue Hill and the top of Fernandina Island. To discover other kinds of wildlife is a good idea to move to Urbina Bay, where there are iguanas, sea lions, cormorants, penguins and blue-footed boobies.
Santa Fe Island: Uninhabited island by the man, known for beaches of calm waters in the Barrington Bay, where you can walk in both arenas where sea lions abound like diving snorkeling surface. If you like animals, you can see giant land iguanas, unique animals of this island, which reach up to a meter in length.
Tranquility and fun
Very few people can resist the temptation to engage in sea sports, such as surfing or snorkeling, in the midst of this natural environment with warm waters on beaches with turtles and sea lions.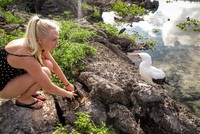 Cruise Galapagos Islands Travel in Cruise to Galapagos Islands in Autumn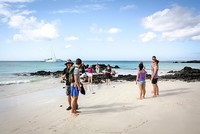 Discount Galapagos Cruises Travel in Cruise to Galapagos Islands in Autumn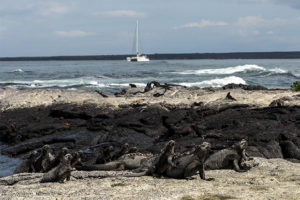 TripAdvisor.com Cruises to Galapagos Islands