Here are all you need to consider to organize the best trip you can imagine: Luxury Galapagos. Travel in Cruise to Galapagos Islands in February
Find on our website discounts on trips to the Galapagos Islands. If you want to know the islands, this is the only place where you can prepare your trip and inform you of the details of this archipelago located in Ecuador.
In the Galapagos Islands there are two clearly differentiated seasons. The rainy season is from January to May, with temperatures between 23 ° and 27 °, and a rainy season from June to December, with a maximum of 19 °. The official currency is the US dollar (USD), which is important to know not to change all the money we have when arriving in Ecuador.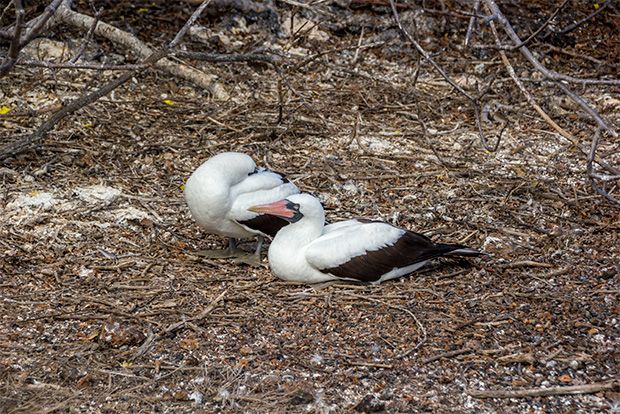 These are several of the must-see tourist attractions that can be visited in some of our trips around the Galapagos Island. You can make your reservation online and receive a discount if you pay in advance. Do not miss the opportunity to visit one of the most beautiful places in the world. If you are looking for catamaran cruises for groups or single travelers, GalapagosInformation.com is the best of all alternatives.
Gardner Bay in Espanola Island: Gardner Bay is another of the incredible beaches that hide the archipelago, with little more than a kilometer of white sands and turquoise water, very famous for the colonies of sea lions that are usually resting very close to the ocean. Like all places on the islands, it is possible to enjoy with the abundance of birds that surround the area, being here three species of endemic Darwin´s birds.
Isabella Island: Even though is the largest island of all, it has a unique town corresponding to Villamil Port, a beautiful village in which there are numerous accommodations and whose atmosphere is notable for being rather more quiet than Ayora Port. Inside its main attractions stand out Punta Moreno, where live flamingos and many other types of birds, from where you have a beautiful view of Sierra Black, Blue Hill and the top of Fernandina Island. To discover other kinds of wildlife is a good idea to move to Urbina Bay, where there are iguanas, sea lions, cormorants, penguins and blue-footed boobies.
Natural Lookout "La Escalera" in Bartolome Island: A natural spectacle located at the top of a hill, at more than 100 meters of altitude, from where are one of the most popular postcards of the islands, composed by a narrow strip of sand separates by the ocean into two bays, with the coast of neighboring Santiago Island as background and a stone strut at one of its ends. After enjoying the views, it is possible to go down to the beautiful beaches, where it is possible to do surface diving and snorkeling. The two most important species of Bartolome are the sea turtles, which choose this place to spawn and the Galapagos penguins.
A learning experience
Tourists on our all-inclusive cruise trips, particularly children, have the possibility to participate in classes and approaches with the guidance of an expert. This person is trained to tell absolutely all the details that have to do with the geology of the islands.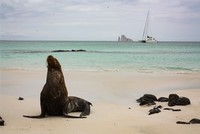 Galapagos Photo Tours Travel in Cruise to Galapagos Islands in February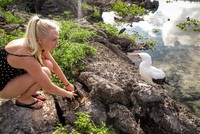 Galapagos Sailing Travel in Cruise to Galapagos Islands in February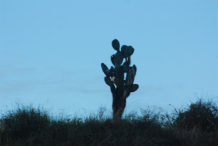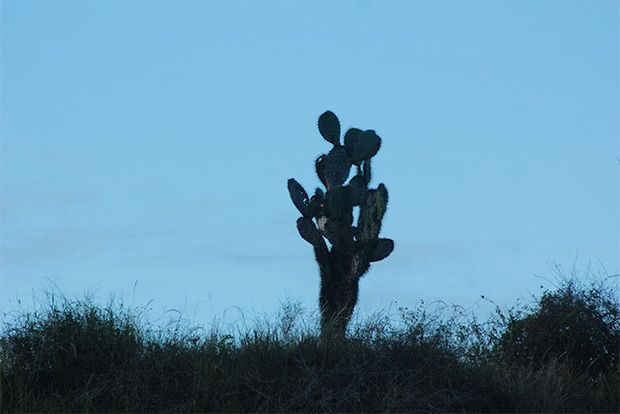 Tourism to the Galapagos Islands September 2018