Find update data to prepare all the details of your catamaran trip to the Galapagos Islands. Cruises to Galapagos Islands for next week
Known as World Heritage, the group of islands and islets is almost completely a National Park, comprising 13 islands and more than one hundred islets and rocky outcrops. Tens of thousands of travelers come every year to enjoy a natural spectacle without comparison in the world, since a great amount of species of the Galapagos Islands do not live in any other place, reason why it is necessary to travel here to be able to see them in direct. This is a shocking experience that many people change their lives to see the beauty of nature that has not been touched by man.
Considered one of the largest biodiversity refuges, the archipelago hides innumerable natural treasures, unique settings such as turtle spawning on the beaches, blue-legged penguins, giant tortoise colonies of San Cristobal or immaculate settings of North Seymour.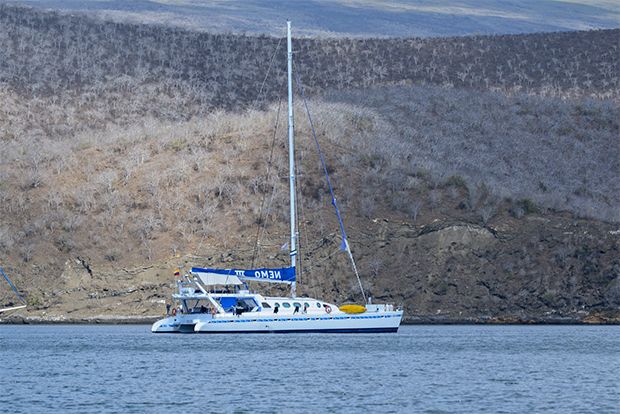 Here are some of the must-see tourist attractions that can be visited in some of our trips around the Galapagos Islands. You can book online and receive a discount if you pay in advance. Do not miss the opportunity to visit one of the most beautiful places in the world. If you are looking for cruises for families, couples or individual trips, this is the best choice.
Floreana Island: It is located 60 kms to the east of the Espanola Island. Floreana is well known for its attractive history of pirates, whalers, and settlers. Here you can observe between December and May pink flamingos and nesting sea turtles. Also you can find a small population of galapagos penguins. Floreana also known as Santa Maria Island has approximately 150 habitants and is one of the four islands populated in Galapagos. His access port is Prieta Beach. In the inside of the island at the top, you can visit the Chakras of Ritter and, to the South, the Haven of Peace.
San Cristobal Island: Undoubtedly one of the most entertaining points of Galapagos, on whose coasts we can find some of the largest colonies of turtles of the archipelago. To the southeast of San Cristobal, is the Galapaguera of Cerro Colorado, a project of rescue resettlement of giant turtles that allows can be a few steps from these magnificent creatures during their first two years are cared in captivity. Moving to the northeast of this island, we find the Natural Galapaguera, place where you can see turtles in their own environment, on the beach where they nest or in the sand dunes where they spawn. An area of outstanding beauty is The Loberia, beach of coral sand where you can see many sea lions and marine iguanas, also birds like Canary Maria, and several species of finches surround the area. On its western coast is The Baquerizo Moreno port, the sector populated more important of San Cristobal and the second in the archipelago, where you can find a wide range of hotels and airport. His second attractive more visited is Gardner Bay, a beach recognized for its beauty, where lives a significant colony of sea lions sleeping peacefully in their arenas.
North Seymour Island Trail: The small island of Seymour North is considered one of the most extraordinary places on the islands to see birds, housing the largest colony of royal frigates, as well as blue-footed boobies and bifurcated seagulls. The island maintains only a running trail, which, two kilometers in length allow us to appreciate its rocky landscapes, where there are only some shrubs and cactus, there are countless birds and iguanas.
Black Turtle Cove: The Black Turtle Cove is a mangrove estuary on the north coast of Santa Cruz Island. It maintains very strict regulations to protect its flora and fauna. The tourists are allowed to reach to the cave aboard of small boats, but without starting the engine. Many rays, turtles, penguins, and other wild animals live in this area, so that not a few groups of academics transiting the area, either to analyze the formations of volcanic origin, as the important existing fauna.
Sports and entertainment
Almost no one can resist the opportunity to engage in sports, such as windsurfing or deep-sea diving, in the midst of this natural environment with warm waters on beaches with turtles and sea lions.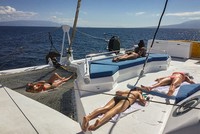 Galapagos Islands Travel Guide Cruises to Galapagos Islands for next week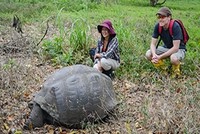 Galapagos Island Travel Cruises to Galapagos Islands for next week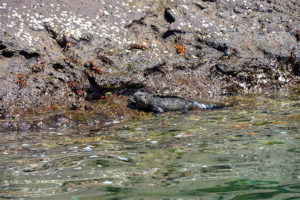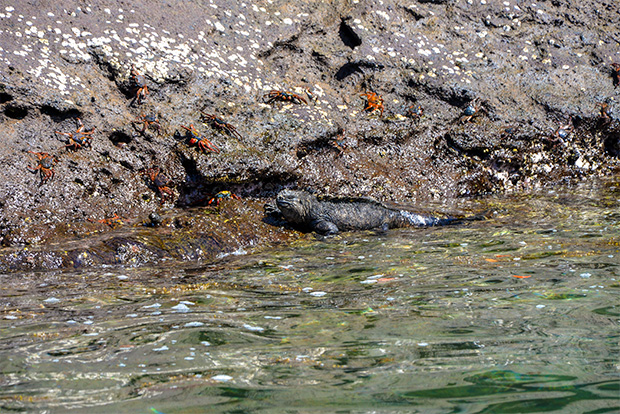 Values and Costs of Cruises to the Galapagos Islands 2017