Find all information about values and conditions to visit Galapagos Islands. Cruises to Galapagos Islands in April
The Galapagos Islands, known worldwide, are the product of many eruptions of submarine volcanoes. Due to unique location they have developed animal and vegetal species unique in the world, of a beauty difficult to describe. For this reason they are one of the most sought after places for all wildlife lovers.
Although the islands are on the equator, the temperature of the ocean surface is not constant, between 7 and 28 degrees throughout the year. Its time is greatly influenced by surface temperature and underwater currents, which create microclimates that, vary the particular environments of the flora and fauna of each island.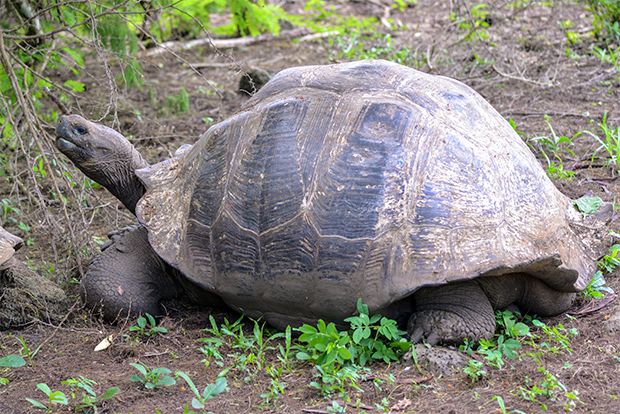 The islands also have climatic changes and each month maintains certain peculiarities. The period from January to March are the rainy months, with March being the hottest month of the year. In the wet season there are lots of plants, and the ocean temperature is ideal for snorkeling. From July to September we observe less rain and the islands are drier, but cooler, the temperature of the water goes down to a great extent, but it is the perfect season to see the aquatic fauna, since the animals prefer the frozen waters.
Are you looking for panoramas in the Galapagos Islands? No problem! Scheduling with GalapagosInformation.com a trip to the islands, you can spend several days touring all the natural beauties that this magical place has to offer. All inclusive trips can be booked online up to 30 days before your arrival, with the option of payment by card or transfer.
Floreana Island: It is located 60 kms to the east of the Espanola Island. Floreana is well known for its attractive history of pirates, whalers, and settlers. Here you can observe between December and May pink flamingos and nesting sea turtles. Also you can find a small population of galapagos penguins. Floreana also known as Santa Maria Island has approximately 150 habitants and is one of the four islands populated in Galapagos. His access port is Prieta Beach. In the inside of the island at the top, you can visit the Chakras of Ritter and, to the South, the Haven of Peace.
Santiago Island: Oasis natural uninhabited by humans, characterized by its unique volcanic formations, beautiful beaches and diving sites where diving into a unique biodiversity.One of the major attractions is the Sullivan Bay, where there are amazing lava formations that have altered the surface with soft waves, a perfect place to see large colonies of marine iguanas and Red-legged crabs. Among its beaches attract attention such Espumilla Beach, which has a spectacular landscape of forests of lignum and sea turtles that come to spawn in its coasts; as Puerto Egas, a beautiful beach
Environment
In catamaran trips you can see and approach to the habitat of species that have evolved for hundreds of years, with an unimaginable and practically immaculate variety.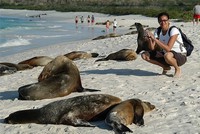 Galapagos Snorkeling Tours Cruises to Galapagos Islands in April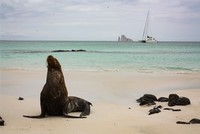 Majestic Galapagos Cruise Cruises to Galapagos Islands in April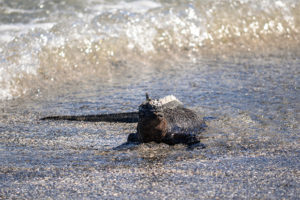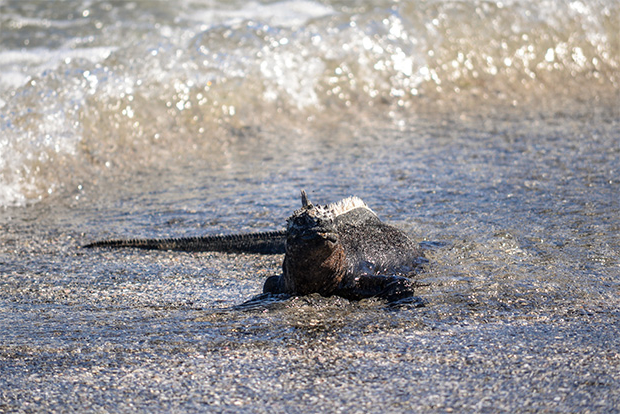 Catamarans to the Galapagos Islands April 2020