Tour the Galapagos Islands on first level catamarans. Cruises to Galapagos Islands in May.
Last minute offers Galapagos Islands. Do you want to reach one of the most beautiful places in the world? In our website you will find the best options for one of the best trips of your life.
Landscapes of great beauty, a variety of amazing species and volcanic rocks that tell a historical account of five million years, are three unique characteristics that delight those who travel to the Galapagos Islands, a wild place where there are almost 2,000 endemic species, among them the famous marine iguanas and the Galapagos dwarf heron.
If you want a brief summary of what you can surprise when traveling to the beautiful Galapagos Islands in an all-inclusive cruise, we show you some of the attractions that you can visit. In case of doubts about the conditions of the trip and the days, please contact us.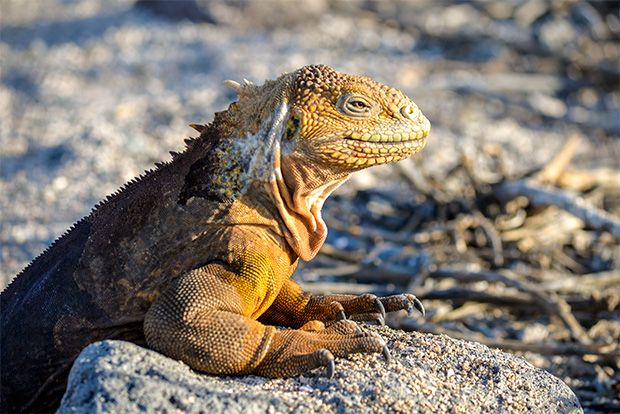 Espanola Island: With 300 million years corresponds to the oldest island famous for its number of birds, among which are the funny blue-footed boobies, birds known for their mating rituals, where the male exhibits his blue feet to the female. One of its most interesting sites is Punta Suarez, an area of abyss in where we can see species that not is presented in the rest of the archipelago, as marine iguanas turquoise with red, mockingbirds, lava lizards and colonies of up to 15.000 albatross
Santiago Island: Oasis natural uninhabited by humans, characterized by its unique volcanic formations, beautiful beaches and diving sites where diving into a unique biodiversity.One of the major attractions is the Sullivan Bay, where there are amazing lava formations that have altered the surface with soft waves, a perfect place to see large colonies of marine iguanas and Red-legged crabs. Among its beaches attract attention such Espumilla Beach, which has a spectacular landscape of forests of lignum and sea turtles that come to spawn in its coasts; as Puerto Egas, a beautiful beach with black volcanic sand, where as in Sullivan Bay is easy to observe a significant number of sea iguanas. Cousin's Rock ends to increase the attractive of the island Santiago, undoubtedly one of the most important places of diving in the world, is a triangular rock that is to ten meters above the water, and in whose waters is possible to dive between dark coral, endemic seahorses, sea lions, sharks tip white, hammerheads, eagle rays and stingrays.
Bartolome Island: One of the places of Galapagos that receives greater fascination thanks to its volcanic landscapes, rock formations that have tones red, orange, green and black. His two visitable sites correspond to "La Playa" and the "Escalera", the first located between abysmal cliffs, allows you to immerse in the world below the shallow, making diving among penguins, turtles and others unique fishes in the world. The Escalera on the other hand, is the viewpoint of most amazing natural origin of the archipelago, on the top of an extinct crater, being possible to see an overview of the same island with his lava cones.
Mosquera Islet: The Mosquera Islet, also known as Mosquera Island that is located between the Seymour and Baltra islands. Its relief is smooth, has several white sand beaches, where you can do many sports. Has a long maximum of 620 meters per 130 meters of width, and area of 0.46 km2. Physically is a rock reef product of a survey. This small island has one of the largest colonies of sea lions. In the same way is possible to see several species of birds from the coast. From its coast they have been reported occasionally Orcas (Orcinus orca) attacking sea lions. You can get to the Mosquera Islet Mosquera through a beach landing. This can be difficult with low tie or when there are strong waves what usually pass between the months of December and March.
Tranquility and fun
Almost no one can resist the temptation to engage in sports, such as kayaking or snorkeling, in the midst of this natural space and warm waters on beaches with iguanas and sea lions.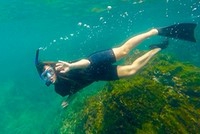 Travel To Galapagos Islands From Ecuador Cruises to Galapagos Islands in May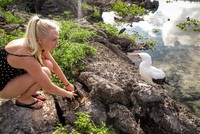 Galapagos Island Tour Cruises to Galapagos Islands in May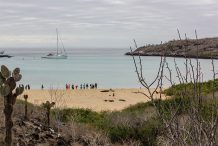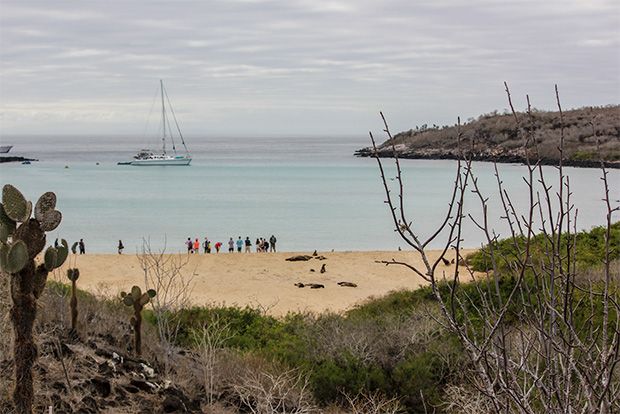 Cruise to the Galapagos Islands from Yemen