Do you want a catamaran cruise to the Galapagos Islands? In our portal is available all the information that you require to book your cruise to the beautiful Galapagos Islands, a still unspoiled sanctuary where wildlife is simply amazing.
Landscapes of great beauty, a biodiversity never ceases to amaze and geological remains that are whisper of a historical account of almost five million years, are three characteristics that captivate those who make trips to the Galapagos Islands, a still wild sector where there are two thousand unique species, including the famous land iguanas and the Galapagos sea lions.
If you are looking for a small summary of what you may be surprised to visit the paradisiacal Galapagos Islands on a luxury cruise, then we point out several of the sectors of tourist interest that can be known. In case of questions about the itinerary and the days of duration, do not hesitate to contact us.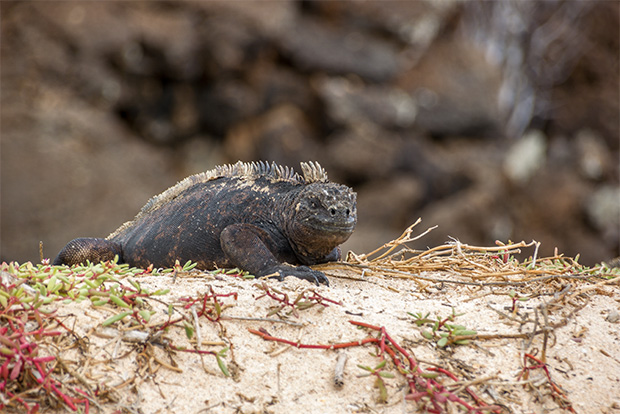 Santa Cruz Island: Thanks to its location in the center and its proximity to the Baltra airport, is one of best known Galapagos tourist places, housing the city with the largest population of all, from where they leave the most of the boats visiting other islands and islets. One of its biggest tourist attractions is The Station Scientific Darwin, a center of scientific research open to the visitors, where is possible observe terrestrial lizards and turtles of big magnitude. Another site that highlights in Santa Cruz Island corresponds to Turtle Bay, paradise white sands beach and crystal clear waters, to the coasts arrived hundreds of turtles to lay their eggs.
Bartolome Island: One of the places of Galapagos that receives greater fascination thanks to its volcanic landscapes, rock formations that have tones red, orange, green and black. His two visitable sites correspond to "La Playa" and the "Escalera", the first located between abysmal cliffs, allows you to immerse in the world below the shallow, making diving among penguins, turtles and others unique fishes in the world. The Escalera on the other hand, is the viewpoint of most amazing natural origin of the archipelago, on the top of an extinct crater, being possible to see an overview of the same island with his lava cones.
Mosquera Islet: The Mosquera Islet, also known as Mosquera Island that is located between the Seymour and Baltra islands. Its relief is smooth, has several white sand beaches, where you can do many sports. Has a long maximum of 620 meters per 130 meters of width, and area of 0.46 km2. Physically is a rock reef product of a survey. This small island has one of the largest colonies of sea lions. In the same way is possible to see several species of birds from the coast. From its coast they have been reported occasionally Orcas (Orcinus orca) attacking sea lions. You can get to the Mosquera Islet Mosquera through a beach landing. This can be difficult with low tie or when there are strong waves what usually pass between the months of December and March.
Do not hesitate any more: travel now on a catamaran cruise in the Galapagos Islands and enjoy the most beautiful natural attractions on the planet. Reserve and Travel!
Luxury Services
Absolutely cruises are equipped with individual rooms and private bathrooms, certainly ideal for a family, couple or group of friends. In addition, they have rooms created to measure, which helps to obtain a grateful stay.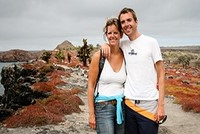 Galapagos Islamds Cruises to the Galapagos Islands for Businessmen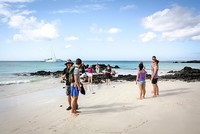 Galapagos Travel Agent Cruises to the Galapagos Islands for Businessmen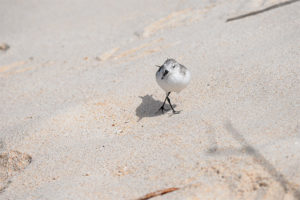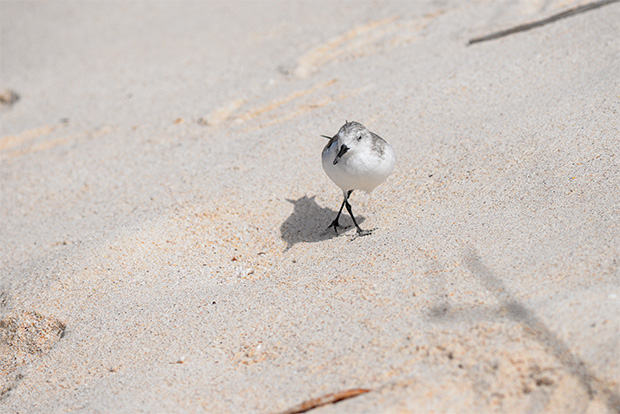 Catamarans for four people to the Galapagos Islands April 2017