Do you want to have the most incredible vacations on a magical trip to the Galapagos Islands? Travel in a luxury catamaran to tour this magical place, with beautiful landscapes and many places to visit. It will be an indescribable experience that you will not forget.
Undoubtedly one of the largest biodiversity refuges, the Galapagos Islands have an exquisite variety of natural treasures, wonderful scenarios including the turtle spawning on the white sands beaches of Tortuga Bay, blue-legged birds on Espanola Island, The giant turtle colonies of San Cristobal or the immaculate landscapes of North Seymour.
If you are looking for a brief summary of what you can find when you travel the beautiful Galapagos Islands on an all-inclusive cruise, we present below a series of tourist attractions that can be visited. In case of questions about the trip and the days, do not hesitate to contact us.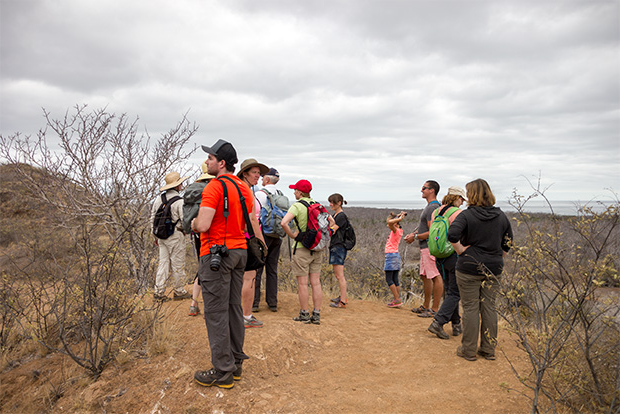 Genovesa Island: Genovesa island is also known as the island Tower and is considered as the most striking island of the archipelago. Its name comes from the city of Genova in where according to few historians was the birthplace of Columbus. It is the ideal place for lovers of birds by the abundant presence of birds, highlighting some as seagulls of tail separated, which are the only gulls in the world who have nocturnal hunting habits. Genovesa Island is an extinct volcano, which has suffered several landslides due to its ancient activity. Have 2 areas to go to which is can access through a fissure that exists to the feet of the volcano… Makes thousands of years were a huge volcano, whose wall south is collapsed, forming the Great Bay of Darwin, place in where an abundant number of birds make their nests.
Santa Fe Island: Uninhabited island by the man, known for beaches of calm waters in the Barrington Bay, where you can walk in both arenas where sea lions abound like diving snorkeling surface. If you like animals, you can see giant land iguanas, unique animals of this island, which reach up to a meter in length.
Do you want to learn everything about the Galapagos Islands? What better than traveling to this magical place on your next vacation? A catamaran cruise on the Galapagos Islands truly is a unique and unforgettable experience.
Natural environment
In our cruises we can look and walk the homes of species that have evolved for thousands of centuries, with an incredible wealth and completely virgin.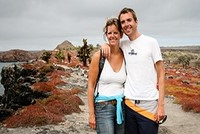 Galapagos Island Vacations Cruises to the Galapagos Islands for Couples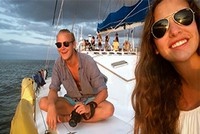 Galapagos Dive Trips Cruises to the Galapagos Islands for Couples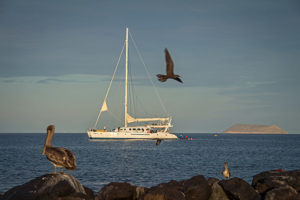 Galapagos Islands cruises from Chile