Are you looking for an economy Galapagos Islands cruise? At GalapagosInformation.com you will find all the information that you need to organize your trip to the beautiful Galapagos Islands, a sanctuary of nature where the flora and fauna is incomparable.
Landscapes of great beauty, diversity never ceases to amaze and geological traces that are witness of a story of millions of years, are three characteristics that captivate those who make trips to the Galapagos Islands, a still wild place where there are almost 2,000 endemic species, among them the famous marine iguanas and the Galapagos penguin.
If you want a brief summary of what you may be surprised to visit the famous Galapagos Islands on a cruise, we present a series of sectors of tourist interest that can be known. If you have any questions about the terms of payment and the days, please contact us.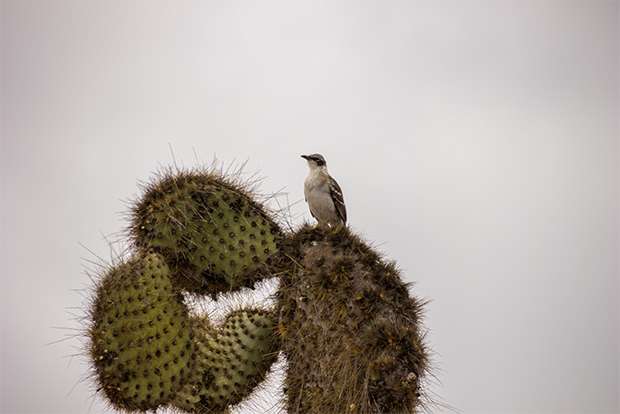 Floreana Island: It is located 60 kms to the east of the Espanola Island. Floreana is well known for its attractive history of pirates, whalers, and settlers. Here you can observe between December and May pink flamingos and nesting sea turtles. Also you can find a small population of galapagos penguins. Floreana also known as Santa Maria Island has approximately 150 habitants and is one of the four islands populated in Galapagos. His access port is Prieta Beach. In the inside of the island at the top, you can visit the Chakras of Ritter and, to the South, the Haven of Peace.
Isabella Island: Even though is the largest island of all, it has a unique town corresponding to Villamil Port, a beautiful village in which there are numerous accommodations and whose atmosphere is notable for being rather more quiet than Ayora Port. Inside its main attractions stand out Punta Moreno, where live flamingos and many other types of birds, from where you have a beautiful view of Sierra Black, Blue Hill and the top of Fernandina Island. To discover other kinds of wildlife is a good idea to move to Urbina Bay, where there are iguanas, sea lions, cormorants, penguins and blue-footed boobies
There is no doubt: GalapagosInformation.com is the most complete place to choose your cruise for the islands. Book online now.
Inspiration and relaxation
One aspect for which these trips are known worldwide is because they are a source of inspiration and creativity. Countless playwrights, screenwriters and photographers have made it clear that traveling the archipelago has allowed them to create more and better works. For both professionals and amateurs, catamaran cruises are a tremendous choice for those who long to receive the muses.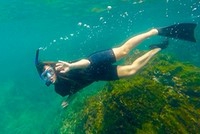 Tour Of Galapagos Islands Cruises to the Galapagos Islands for Quinceañeras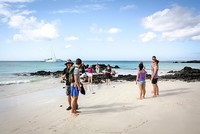 Cruise Critic Galapagos Cruises to the Galapagos Islands for Quinceañeras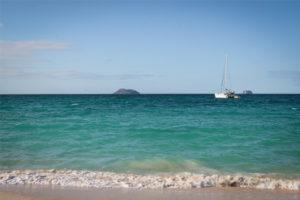 Galapagos Islands small ship Cruise