There are two primary seasons during the year in Galapagos. Each offers a good time for visiting the islands, but the character of each season is somewhat different.
December through June is the warmer time of year, with highs in the upper 80s. Although the islands receive relatively more rainfall during this time, most of the lower elevations of the islands are quite arid and there is plenty of sunshine and blue skies (and only occasionally rain).  The sea is at its warmest, and is usually calmer at this time of year.  Water temperatures at the beginning of December are a little cool, in the range of the upper 60's F, as that is the end of the garua season. Water temperatures climb during this season to as high as the mid 70s into April and May.
The garua season lasts from June or July through November. The garua is a mist that forms in the highlands of the islands. Ironically, the garua season provides more moisture at the upper levels of the islands than the so-called wet season. There is still plenty of sunshine during the day, but it is less intense than at other times of the year. Some prefer this time of year because the layer of cloud that forms over the larger islands provides protection from the sun until it burns off in the afternoon. Air temperature is lower, with highs in the upper 70s or mid-80s. The climate at this time is affected by the Humboldt Current, a strong coming from the Antarctic in the south. The water temperature, therefore, is at its coolest during this time, about 60-70 degrees Fahrenheit in the later part of the season going into the fall.
 In mainland Ecuador, the city of Quito 9,000 feet above sea level, the elevation greatly moderates the climate. The temperature ranges from 45 to 70 F degrees, with lower temperatures from April to October. Daytime temperatures are warm and pleasant, with the evenings cool and comfortable. There can be extended periods of rain or cloud later in the afternoon, so it is recommended you check the weather conditions online when planning your wardrobe and activities.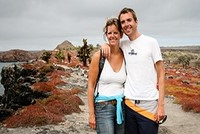 Island Adventure Cruises Galapagos Islands – Weather & Climate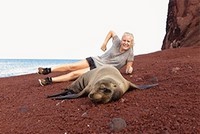 Trips To The Galapagos Islands From Ecuador Galapagos Islands – Weather & Climate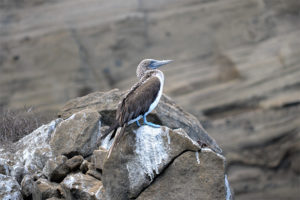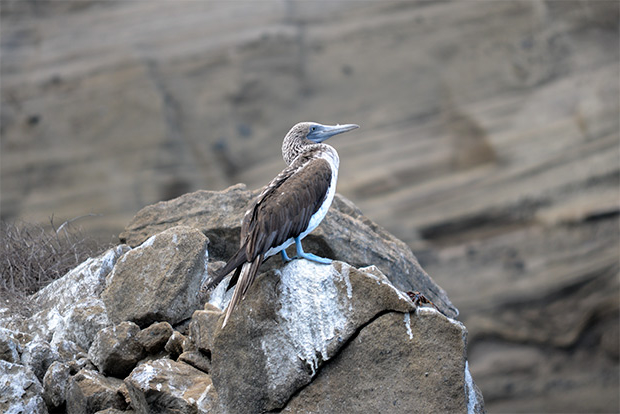 Cruises to the Galapagos Islands for 10 passengers September 2020